Your everyday Social Media Management tool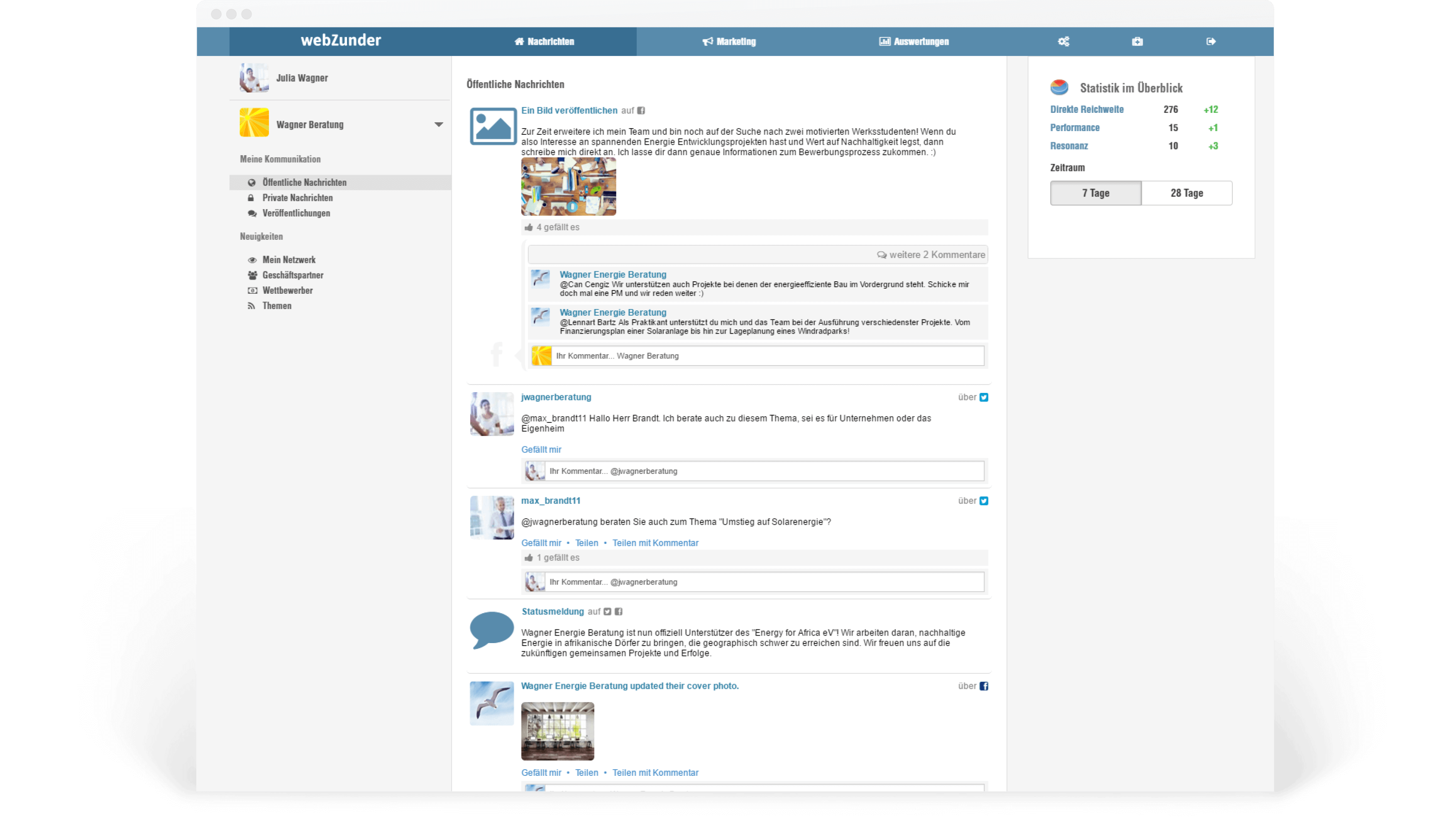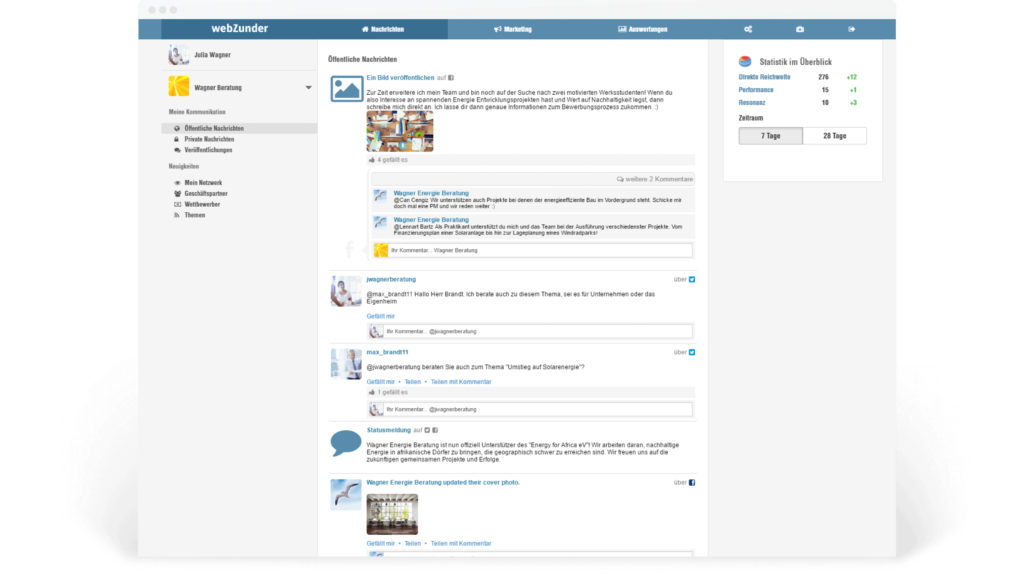 Manageable & Efficient
Use the webZunder Dashboard to professionally organise your social media presence: The lean social media management tool helps to minimise your effort – giving you more time for your operational business.
Easy to use

Perfect for teams

Editorial calendar
The most important social networks combined in one social media management tool:
The most important social networks combined in one social media management tool:
Facebook Pages and Profiles

LinkedIn Pages and Profiles
This is how webZunder can support you during your daily activities:
1. Management
One project per subsidiary, topic, brand, product or language: clear separation of various presences, assignment of team members to the projects
2. Communication
All communications in one place: your publications and interactions, enquiries and mentions from the social networks, separated into public/private
3. News
Don't miss a thing: Interactions, publications from own networks and from competitors – also via RSS feed; easy sharing of content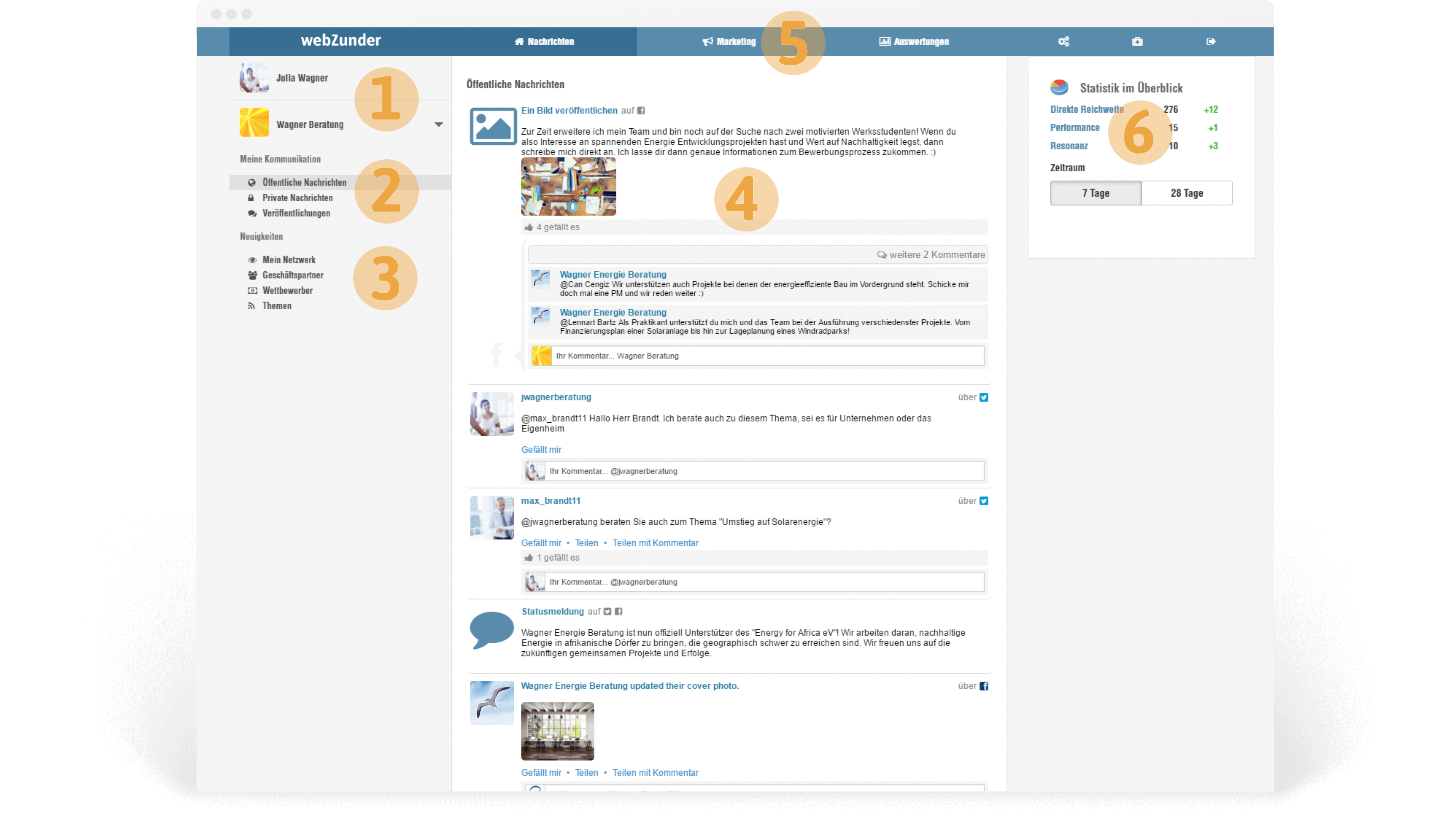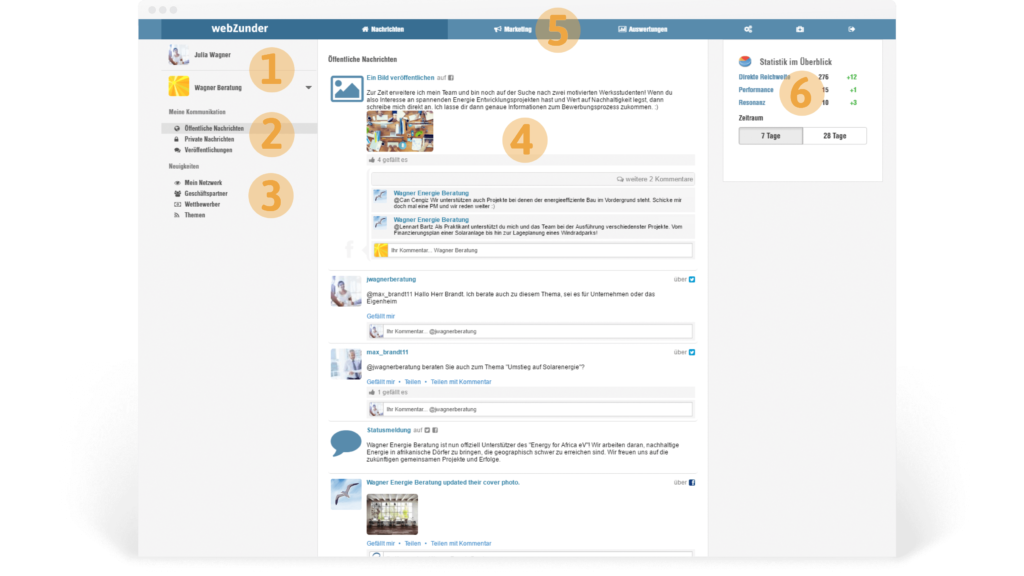 4. Streams
Clearly presented: real-time streaming compiled per selected project, with your publications sent directly from webZunder
5. Posts
Creation and sharing of content: forms query the most important info, provide support during distribution; advanced scheduling and team work available
6. Measuring progress
Statistics for success: most important key figures clearly presented on home page; one month view to monitor trends available
Our Newsletter

Tips and tricks for your professional social media presence
With the webZunder Newsletter, you will regularly receive easy-to-implement social media tips – free of charge and without any obligation.