Social media integration for companies and platforms
Are you interested in a direct integration of our social media solution into your business solutions or your web platform?
webZunder as individual solution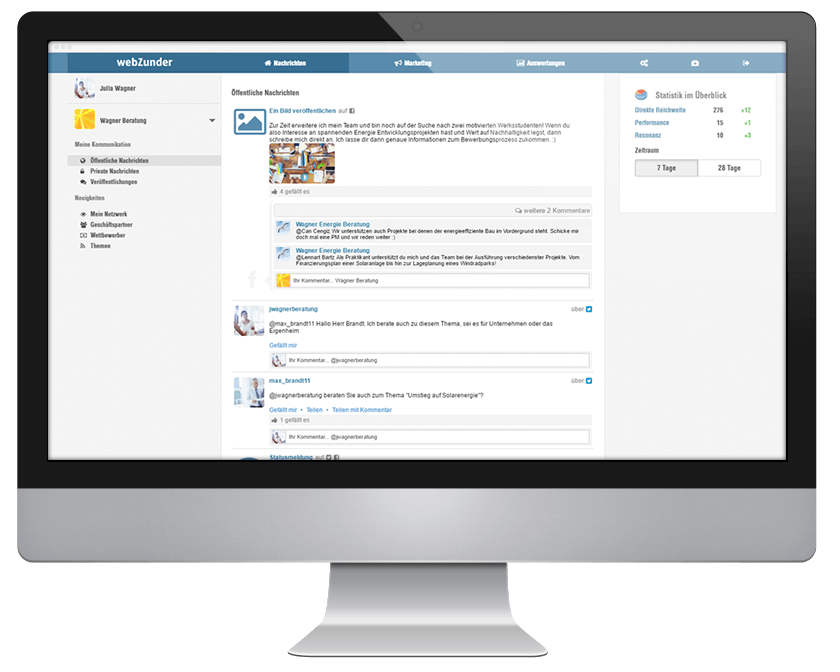 With webZunder we enable a fast integration of business solutions and platforms with social networks. Within the scope of a joint project, we support you in the validation of your applications with the operators of social networks.
Advantages
webZunder can be individually integrated with your own systems.
The direct integration of webZunder into your environment as part of a project is often more economical than the long-term commitment to an application provider.
Detached from a central product roadmap, we can implement individual adaptations for you.