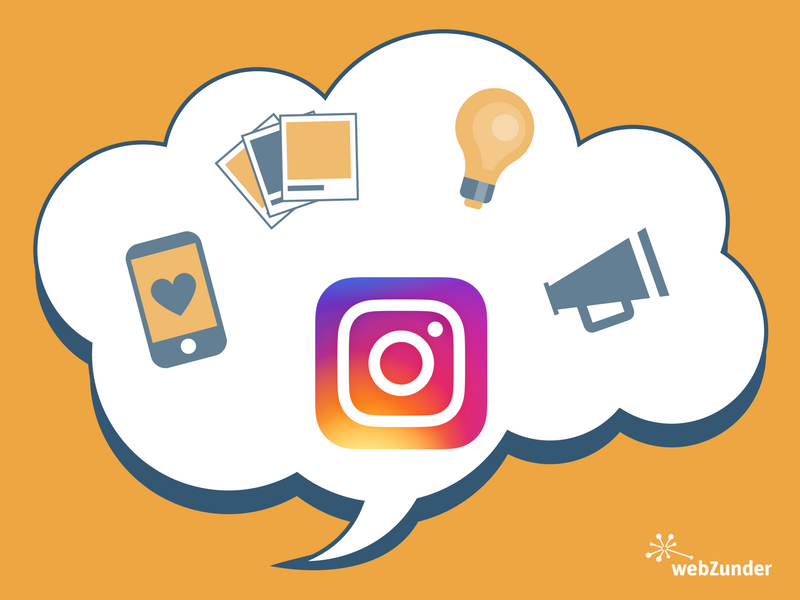 Instagram is the third largest social media network after Facebook and YouTube. But what made this photo-sharing application so successful since its launch in 2010? Because it is leveraging key trends in the market and among consumers. Read on to see why you should start using Instagram as a small and medium business to also capitalize on these trends.
Smartphones are the norm.
The smartphone market has grown exponentially. There were 2.1 billion smartphones in 2016 and by 2018, it is projected that 36% of the world's population will use a smartphone. And in most countries, more adults aged 18-34 own a smartphone compared to adults aged 35+.
As the technology developed further, the devices become more sophisticated. Through notifications, the user is aware of any update or news as it happens. The cameras offer more options and make higher quality pictures. And the exploding number of available applications allow the user to do everything – from monitoring one's health, change the temperature at home, pay for products and services and so much more.
Plus, the smartphone has become a real extension of the person. Together with keys and a wallet, the smartphone is part of the trifecta of items always on a person, be it in a pocket, purse or bag. In other words, it is always on the person.
Instagram marries these latest advancements of technology and the growing ownership of smartphone into a unique customer experience. After all, users can only post content from the the popular photo app, which makes this trend the core of Instagram. And the app is the most popular social media networking app after the top 4 messaging apps Messenger, WhatsApp, QQ Chat and WeChat.
Visuals drive the show.
As mentioned in our Top 10 Trends for 2017 article, content marketing has gained momentum since 2013. Jonathan Aufray from Growth Hackers mentions: "Content marketing will be key (in 2017). But the formats will change – blog posts and infographics will be most used."
Why are visuals so important? Because the brain processes visuals 60,000 times faster than text and content with images produce 650 percent higher engagement than text-only posts.
According to a survey of 300 B2B marketers from Venngage, 40.5% of marketers included visuals in 91% to 100% of their content in 2015. In 2016, this number rose to 53%. Plus it is estimated that in 2018, 84% of communications will be visual.
Instagram is leveraging this trend – after all, it is known as the best platform for visual branding, be it pictures or videos. It allows businesses to show a side that people may not know, such as the office life or the staff, and to use visual storytelling to their advantage. And therefore be more emotionally connected to their audience.
Growing desire for self-expression.
Millennials in advanced economies typically no longer strive for wealth and material prosperity as markers of success the way their parents did. Instead, they are driven by a desire for personal achievement and self-expression.
Thanks to the internet, the evolving technology and multitude of tools available, everyone can share their thoughts, ideas, opinions and feedback through various content formats. At the end of the day, people want to share their real, authentic stories and be heard.
And Instagram delivers just that – a creative platform for self-expression marrying together the present moment with a distribution platform. Our CEO Dirk Spannaus mentions this perfectly:
"The mobile moment, when an imperfect photo is taken, edited with filters and minimally changed – that is what makes Instagram unique!"
Instagram offers great opportunities to meet a new target audience, see how customers are using your offer and jump into conversations. It also allows businesses to get inspired, test new ideas and improve their offer.
Influencer marketing now a public relations tool.
With the greater access to technology and information, there are new ideas springing up to leverage the platforms, the people and the visibility. As per our trends 2017 survey in December 2016, one trend was the evolution of influencer marketing.
The concept has always existed – who is your go-to person for a question about your printer or about a health-related matter? But the term has gained worldwide popularity in late 2015 as per Google Trends.

Influencer marketing has grown exponentially thanks to platforms like Instagram where businesses connect directly with influencers to promote their offers. It is a new form of public relations and the results are impressive. "A successful influencer campaign can generate 16x higher ROI than the average digital marketing campaign and 11x better return than a traditional banner ad campaign (report from Nielsen Catalina Solutions)."
What does this mean to you and your small and medium business?
Instagram perfectly combines the latest trends, which makes it one of the most loved apps today. Here are a few reasons why you should consider adding an Instagram profile to your social media presence:
Instagram has the most engaged audience.

People spend on average

15 minutes a day on Instagram

.

49% of users check Instagram every day while 73% do so once a week

. Plus the Instagram users interact more with content –

58x more unpaid interactions per (Instagram) post vs. Facebook on page

and

Instagram videos get 2 times the engagement of photos that any other social media platform.

This is an opportunity for you to engage with your audience and try something new!

Instagram users are already talking about you.

Participate in the conversation and help customers and prospects connect even more personally with your business.

Instagram allows you to participate in visual storytelling and branding

. With the trend of "visuals drive the show", show a new dimension of your business with emotionally-charged visuals, such as the office life or the staff.

Instagram gives you insights

. Be it from competitors or from influencers, users are already engaged and can be a real source of inspiration. Why not try influencer marketing on Instagram to increase your reach and sales?

Instagram reaches a young audience.

More than 90% of users are younger than 35

. This might be the perfect platform to reach a new target market, learn about their needs and even further strengthen your relationship with you current target audience.
We recently added Instagram to our social media management tool webZunder! Reply to comments, participate in conversations, curate interesting pictures with your comments on other social media networks and get inspired from partners and even competitors through only one tool – webZunder! Get more information here or